C-33-05 Woodbadge
Woodbadge course C-33-05 (the 33rd course this year in BSA's Central Region) was August 19-21 and September 17-19, 2005.
Troop Photo
We're one good looking bunch. The Eagles are at the bottom right.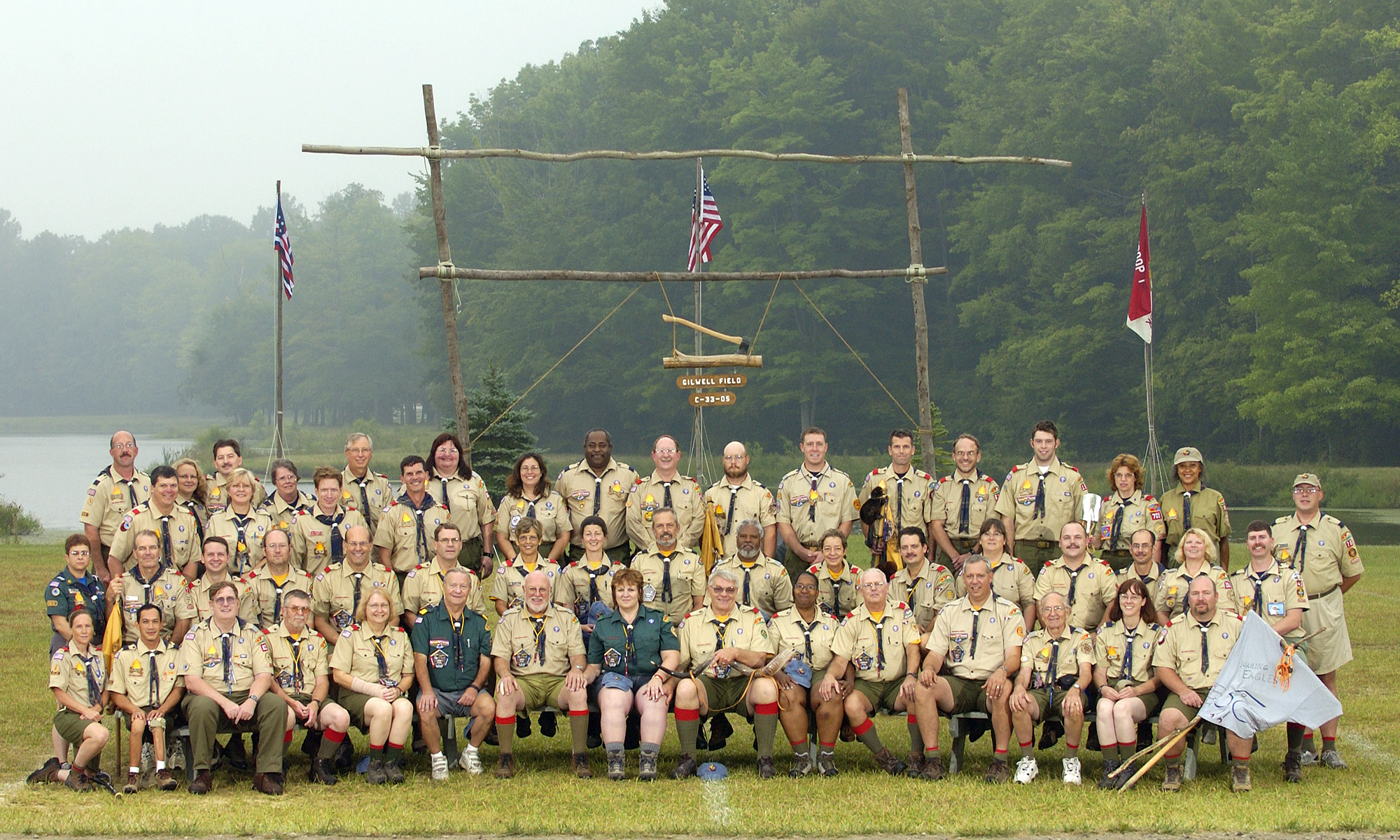 Included are our patrol totem, song and picture.
My Ticket
A Woodbadge Ticket is sort of like a detailed syllabus for a mini Masters degree made up solely of work-study classes (my definition). It includes your personal values, descriptions of your Scouting role, a description of your idea of success and a list of five significant goals that will stretch you over the next 18 months while you attain them.
Here's my "Vision Statement":
In 18 months, I, Jeffrey Gifford see myself as a more well-rounded Leader, so that I can lead or coach my group to accomplish more through using the tools provided by the BSA.
The underlined sections of the preceding paragraph were the only places we were supposed to modify. That's half the problem, right there. The "Vision" structure is too rigid.
I personally feel that I did a lousy job with my Ticket. It was approved but . . . well, it was approved.
Ticket Item #1 - Pack Trainer
Ticket Item #3 - A Scout is Reverent
Ticket Item #4 - Coach and Mentor